• Rain chances are supposed to stay high Wednesday, with temperature reaching into the upper 80s, according to 10Weather WTSP.
• The Hillsborough County Public Transportation Commission is scheduled to vote this morning on controversial regulations to govern the operation of rideshare firms such as Uber and Lyft. The rules would mandate background checks and annual vehicle inspections and set a $7 minimum fare. Under pressure from local and elected leaders, the Florida Taxicab Association on Tuesday agreed to the removal of one of the controversial rules: a proposed 7-minute minimum wait time. The meeting starts at 9 a.m. Follow Chris O'Donnell on Twitter @codonnell_Times for updates.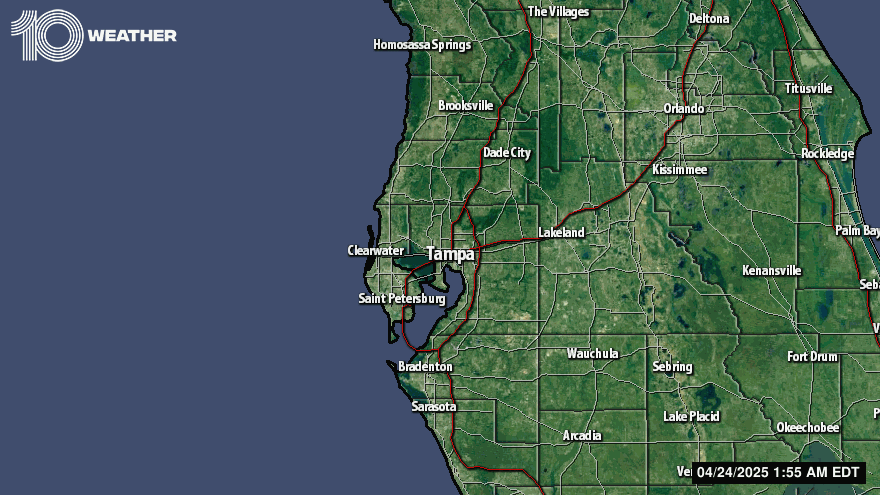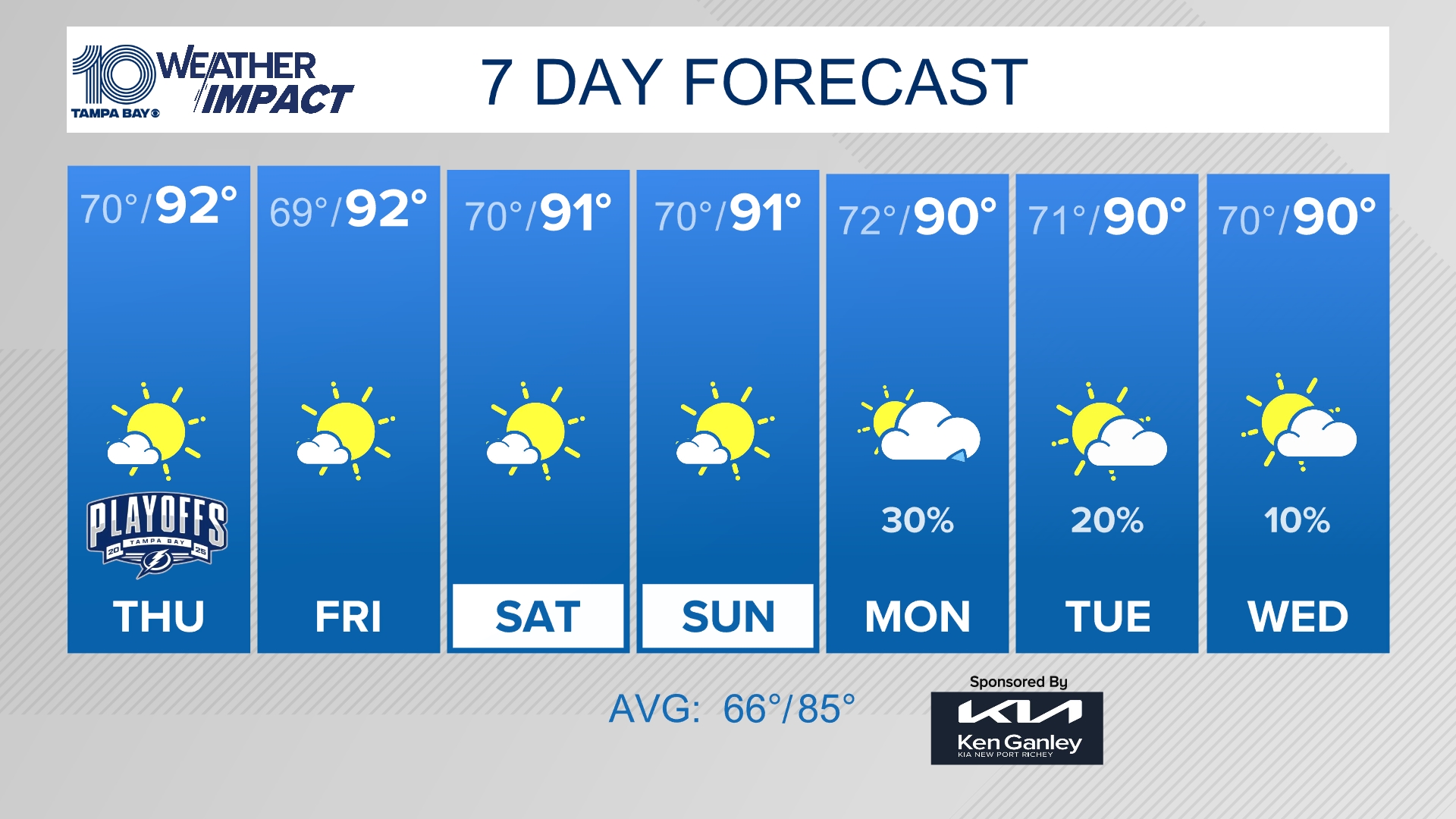 10Weather WTSP
10Weather WTSP
• Also read Tampa Bay Times columnist Sue Carlton's take on this topic this morning at tampabay.com . She worries the PTC vote could make Tampa "The Town That Uber Forgot."
• The Pinellas County Commission is set to discuss forming a countywide task force of its 14 public and three private sewer systems to deal with the county's ongoing sewer woes after Hurricane Hermine. The meeting is set to start at 2 p.m. Follow Tracey McManus @TroMcManus for updates.
• At 10 a.m. this morning, the Children's Campaign and other advocacy groups will release an annual report on the use of civil citations (an alternative to arrest for youth that commit minor crimes) in Florida. Follow Times/Herald reporter Kristen M. Clark for developments.
• Here are the top things to do today in Tampa Bay, including Kanye West bringing his tour to Tampa and artists painting the runway for a St. Pete Art and Fashion Week event.
• The Epcot Food and Wine Festival gets started today and runs through Nov. 14. Food critic Laura Reiley has a preview
of what to expect at this year's festival. Meanwhile, we talked to the top chef in charge of this world renowned food event, a graduate of Clearwater's Countryside High who spent a year in planning 100 food items with a staff of 350.
• Jobsite Theater has opened its season with The Underpants, a Steve Martin adaptation of the 1910 play Die Hose. Read our review of the show, running now through Oct. 2 at the Straz Center for the Performing Arts Shimberg Playhouse in Tampa.