Catching you up on overnight happenings, and what you need to know today.
• Mostly dry today, with high temperatures in the low 90s, 10Weather WTSP. Enjoy the sunshine while it lasts; rain is more likely over the weekend.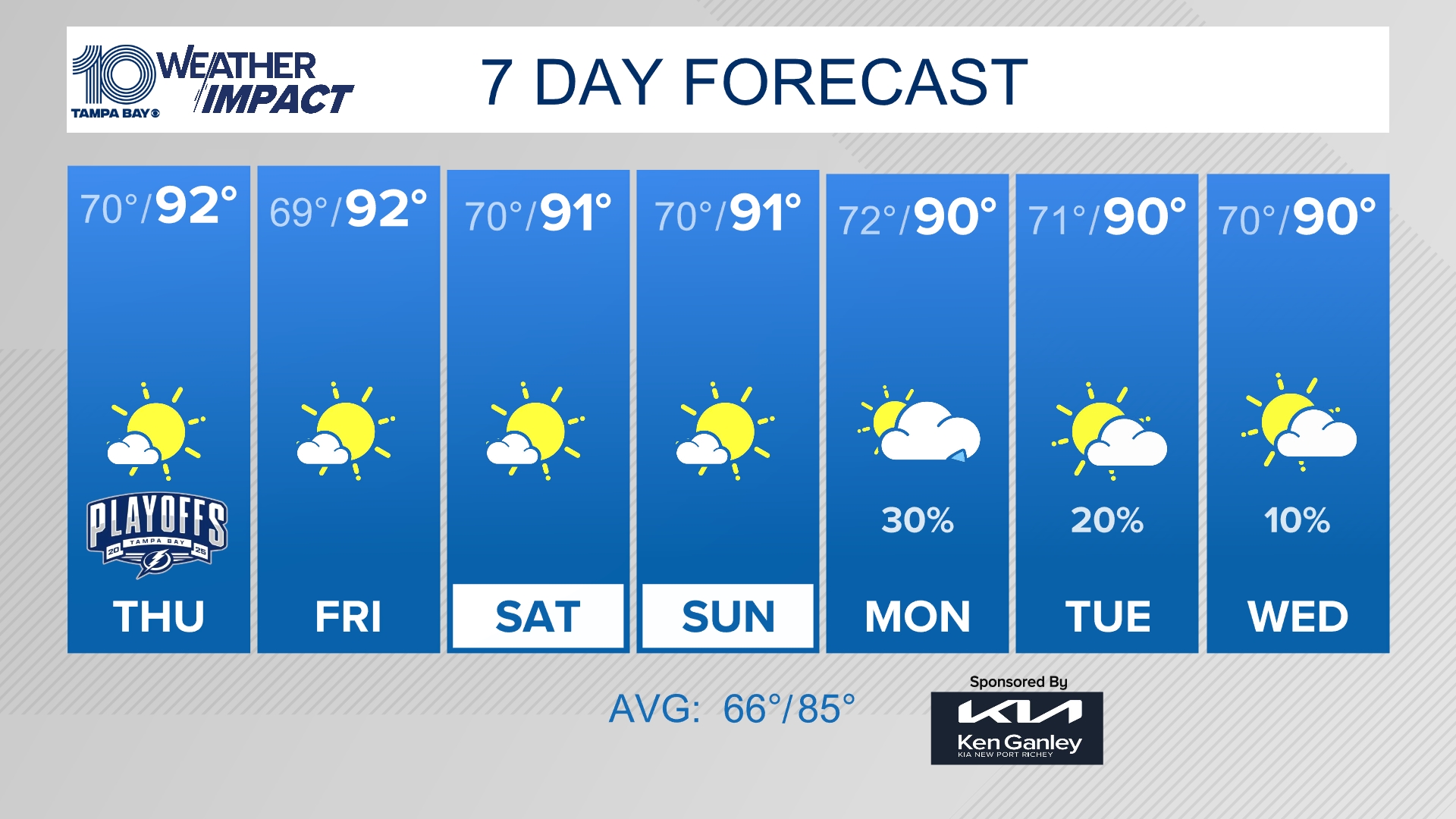 10News WTSP
10News WTSP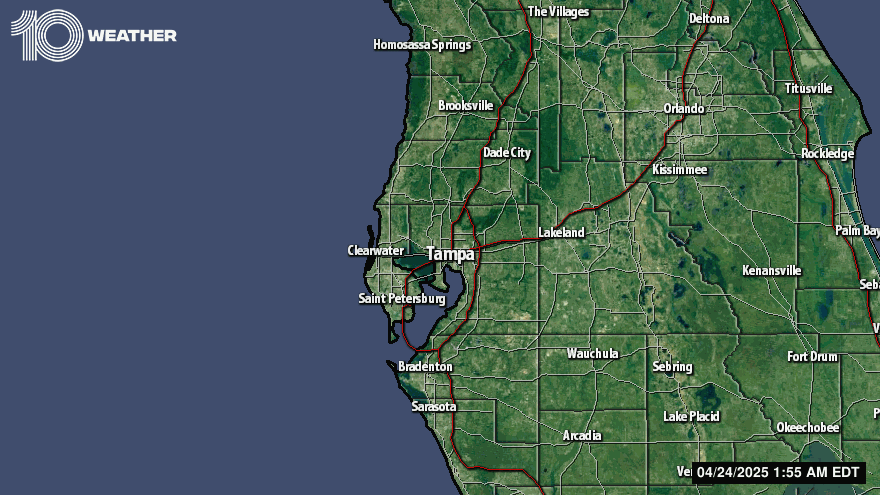 [WTSP]
[WTSP]
• As you head out for your morning commute, check out our live blog for the latest traffic updates and road conditions across Tampa Bay.
• President Donald Trump and top Republicans will release and promote a package of sweeping tax cuts for companies and individuals today, the Washington Post reports. But the GOP leaders will stop short of labeling many of the tax breaks they hope to strip away, putting off controversial decisions that threaten to sink the party's tax effort. The Republicans' "unified" framework aims to cut taxes by more than $5 trillion over 10 years and recoup more than half of that lost revenue by eliminating numerous tax breaks.
• The Pinellas County school district's calendar committee will meet at 3 p.m. today to discuss how it will make up school days missed due to Hurricane Irma. Stay with tampabay.com for updates.
• The two Ricks engaged in a subdued nearly hour-long debate Tuesday that broke little new ground, functioning more as a refresher course in what has become the most expensive grudge match in the city's history. Mayor Rick Kriseman continued to paint his opponent, former mayor Rick Baker, as symbol of the city's past while Baker rebooted his campaign, repeatedly urging residents to check out his blueprint for the future at his campaign website.
• Datz, the longtime Tampa stalwart known for shock-and-awe sandwiches and oh-so-much bacon, announced it is coming to St. Petersburg. Scheduled for a spring 2018 opening, Datz DTSP will adjoin the forthcoming James Museum of Western and Wildlife Art.
• John Morgan, the publicity-loving personal injury lawyer, brings his flirting-with-governor tour to St. Petersburg today. The roguishly charming "For the People" lawyer is scheduled to address the Suncoast Tiger Bay Club at the St. Petersburg Yacht Club. If past is prologue, he will sound as if he wants to run for the Democratic gubernatorial nomination, but make no commitment.
• The St. Petersburg City Council approved a new year of grants from the South St. Petersburg Community Redevelopment Area while managing to avoid the headaches of last year. Charlie Frago explains how the council addressed last year's criticism.
• The board of Citizens Property Insurance Corp. will meet at 9 a.m. to discuss how it handled Hurricane Irma and give a claims update. "Our policyholders are our immediate and top priority right now," Chris Gardner, chairman of Citizens' board, said in a Sept. 15 release about the meeting. "We want all of our resources dedicated to helping our customers recover from Hurricane Irma as quickly as possible." Check back at tampabay.com/business for updates.
• Today's the day Tampa Bay restaurants will offer a meatless burger that tastes so authentic lines formed for it in New York and Chicago. Ciccio Restaurant Group is the first in Florida to have what has been called the Impossible Burger. And our food critic Laura Reiley gave it a taste test.
Keep up with Tampa Bay's top headlines
Subscribe to our free DayStarter newsletter
We'll deliver the latest news and information you need to know every weekday morning.
You're all signed up!
Want more of our free, weekly newsletters in your inbox? Let's get started.
Explore all your options
• Steven Lorenzo, a notorious Tampa criminal, is back in town. But you wouldn't know it from jail booking records. Lorenzo, who returned to Hillsborough County from federal prison last week to face two murder charges, refused to let deputies take his mug shot, sheriff's officials said. As a result, you can't find him in their online jail roster. You will, however, be able to find the camera-shy convict Wednesday morning in a Tampa courtroom, where he is due for an arraignment on charges that he killed Jason Galehouse and Michael Wachholtz more than a decade ago. The hearing is scheduled for 8:30 a.m. Follow reporter Dan Sullivan at @TimesDan for updates.
• Gerald McCoy wouldn't say what exactly set off his tirade Monday against "social media tough guys" making personal attacks online against Bucs players. But a look through the Twitter mentions for prominent Bucs players gives a good taste of the anger that fans will type out — not only during and after a disappointing loss as the Bucs had in Minnesota, but especially in a politically charged atmosphere like that around player protests during the national anthem Sunday.
• Reminder: The Rick and Morty show's Rickmobile is *burp* coming to Tampa today. Here's what you need to know if you want to snap up exclusive merch from a Rick-shaped truck. And that's the waaay the news goes.
• Florida brewers have teamed up to make a special beer to benefit Hurricane Irma survivors. It will be canned on Oct. 11 and sold in the tasting rooms of Green Bench, Coppertail and 7venth Sun.
• Attention busy people: This recipe for chicken and vegetable salad with Asian dressing is ideal for making ahead or taking to-go.
• Here are the top things to do today in Tampa Bay, including a set by comedian Judy Gold, a performance by the alt-hardcore outfit Sleeping with Sirens and the Rickmobile from Adult Swim's Rick and Morty show.