Some areas across Tampa Bay can expect another round of thick patchy fog before conditions clear, yielding to another sunny, pleasant day.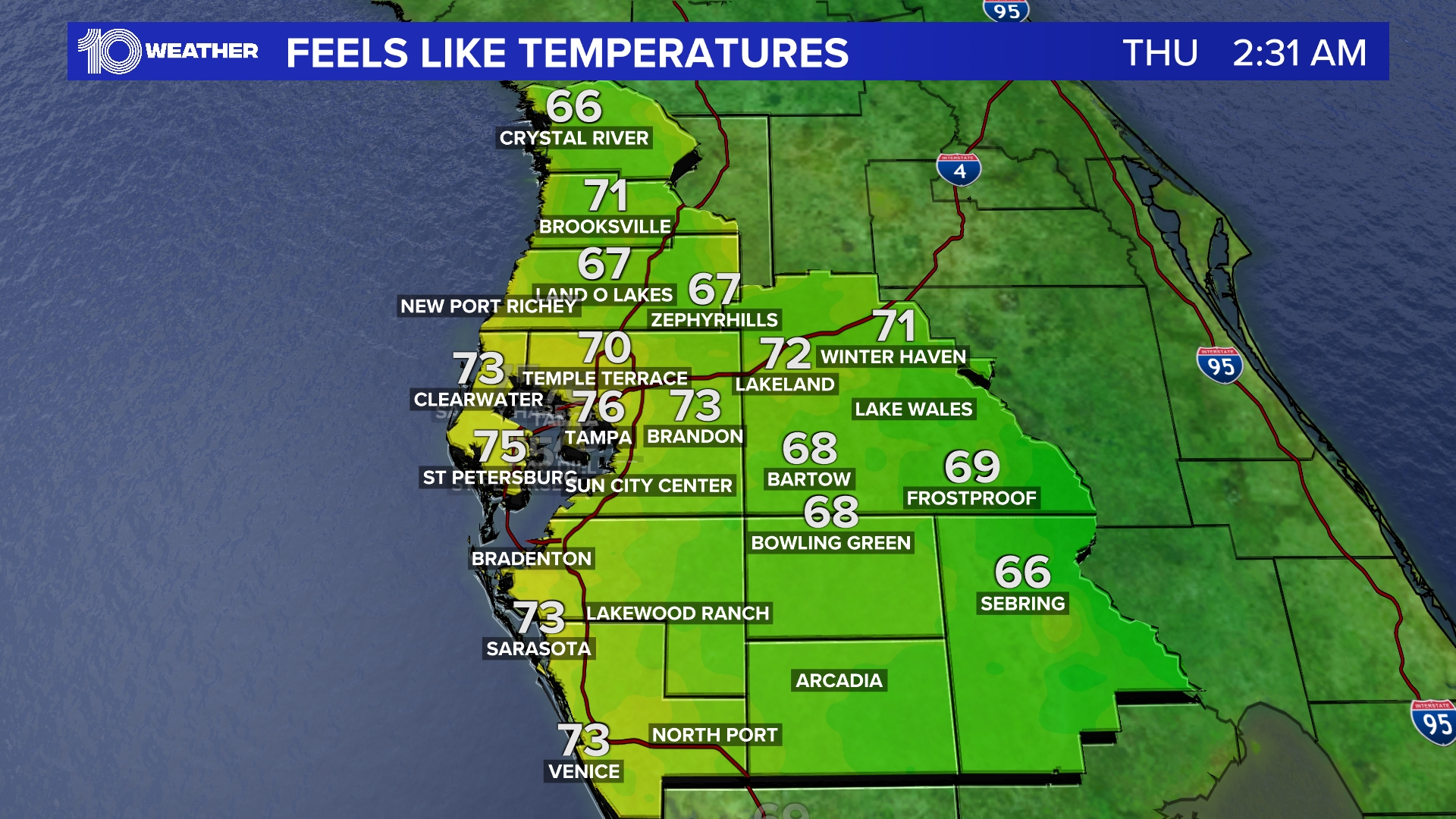 10News WTSP
10News WTSP
Humidity again has taken control Tuesday morning, and areas mainly to the north and inland — including Zephyrhills and Polk County — are experiencing visibilities of around a quarter-mile, 10Weather WTSP meteorologist Grant Gilmore said. That fog could spread to other areas in the immediate bay area.
Once the fog burns off around 9 a.m., skies will be mostly clear and highs will be about 5 degrees above normal, topping out in the mid-80s, Gilmore said.
Similar conditions will take effect heading into the weekend, Gilmore said. A cold front, sagging to the south, could produce slight rain chances — not not significantly cooler temperatures — starting Friday before it loses steam and stalls over the region.
Another cold front, however, could produce more fall-like highs early next week, Gilmore said.
MORE WEATHER
DOWNLOAD: Get the tbo Weather App and see where storms are headed
LIVE RADAR: Interactive storm track, hourly outlooks, 10-day forecasts and weather alerts
HURRICANE GUIDE: Emergency information, tracking map and storm resources