ST. PETERSBURG — It's another cool, clear fall day in Tampa Bay.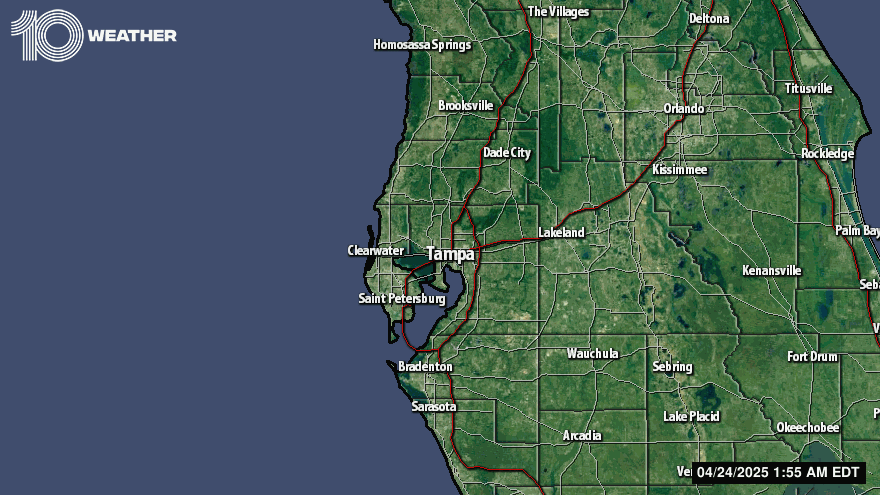 10News WTSP
10News WTSP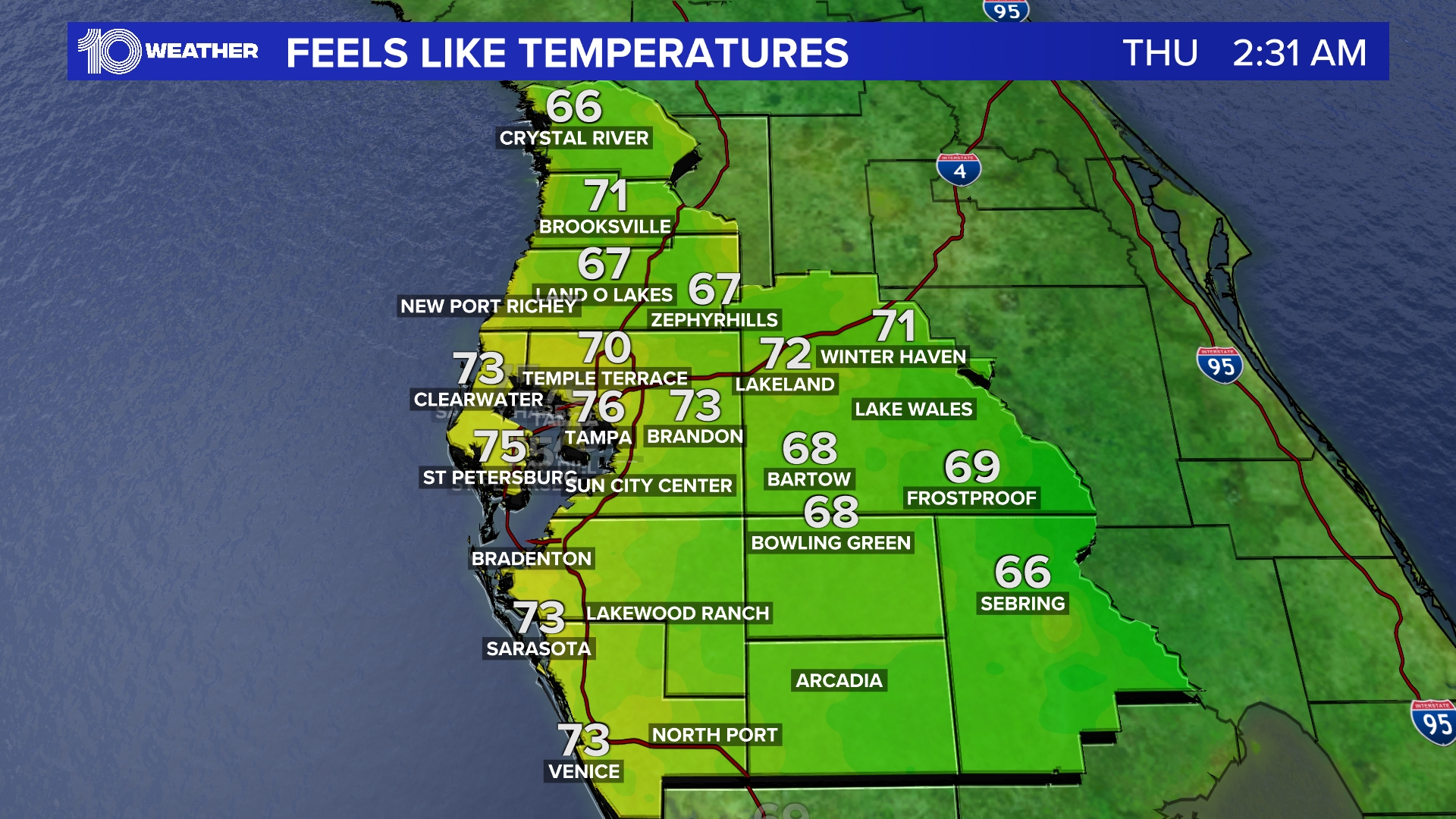 10News WTSP
10News WTSP
Clouds early Sunday will clear up by the afternoon, making way for a bright, breezy end to the weekend, according to 10Weather WTSP meteorologists.
With a high temperature of 68 degrees, the weekend will wrap up on a chilly note. Lows should reach the high 40s in many places Sunday night, forecasters predict.
After Monday, though, the heat will gradually return, with highs hitting the mid-80s by Friday.
Trick-or-treaters can expect a clear Halloween with lows about 60 Tuesday night.