A weak cold front that is pushing through the Tampa Bay area won't have a significant impact on our weekend weather, but another front could bring more fall-like conditions next week.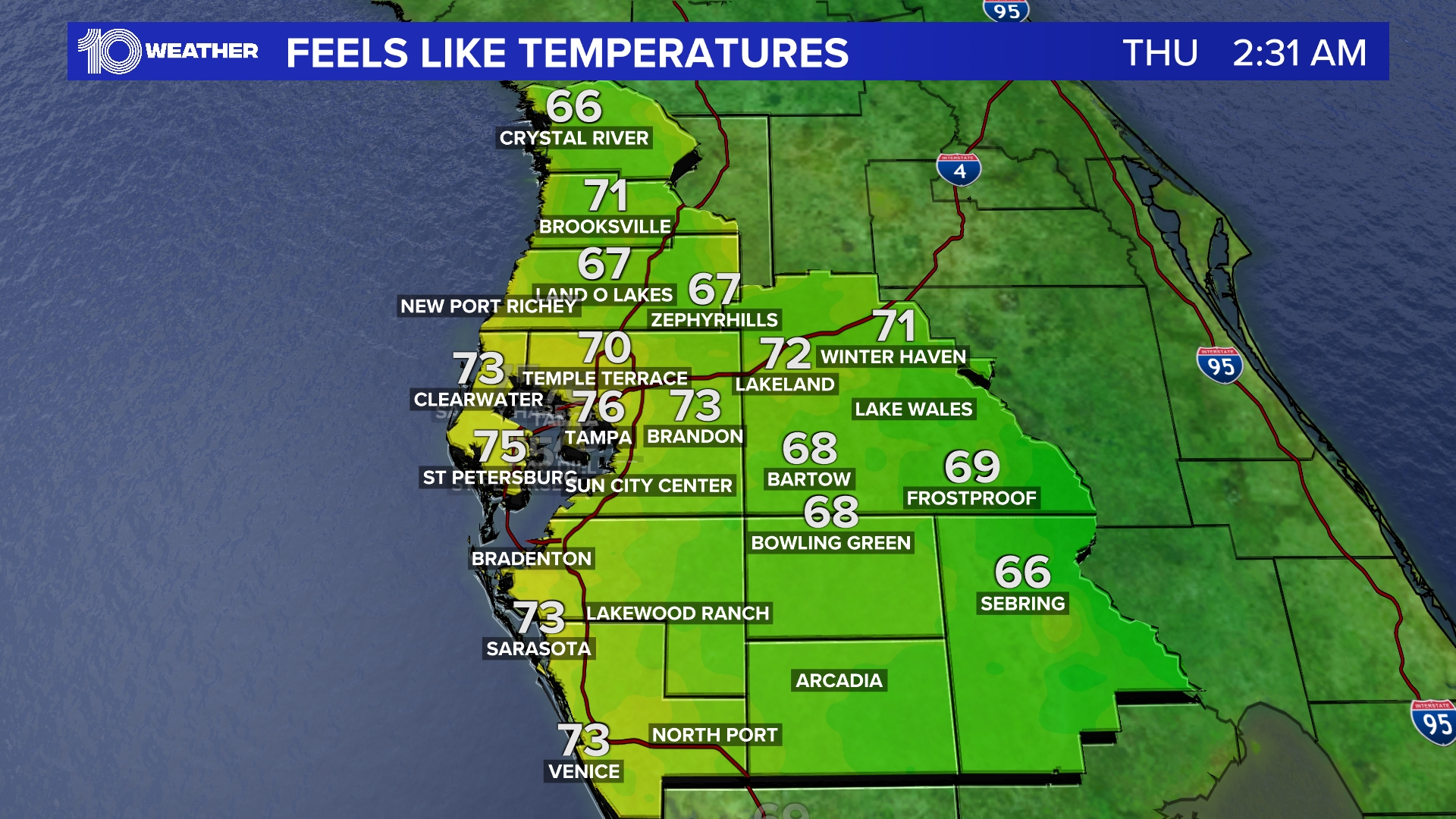 10News WTSP

The front could bring spotty fog to some areas, and residents are waking up to some cooler and slightly drier air, 10Weather WTSP meteorologist Grant Gilmore said.

10News WTSP

That cooler air will especially be felt this afternoon, as highs will only approach 80 with lower humidity and partly sunny skies.

Once the front cross the region, temperatures will warm back into the low 80s on Saturday and Sunday with a small chance of spotty showers in the afternoon.

Another front will bring even cooler air on Sunday and into early next week, as highs will only reach the mid to upper 70s by Tuesday and lows in the mid to upper 50s.
MORE WEATHER
RELATED: What does La Niña mean for Florida? Another warm, dry winter
DOWNLOAD: Get the tbo Weather App and see where storms are headed
LIVE RADAR: Interactive storm track, hourly outlooks, 10-day forecasts and weather alerts
HURRICANE GUIDE: Emergency information, tracking map and storm resources