Tampa Bay residents are waking up to the coldest temperatures since March as low humidity and light northerly winds are producing a fall feel that will ease by midweek.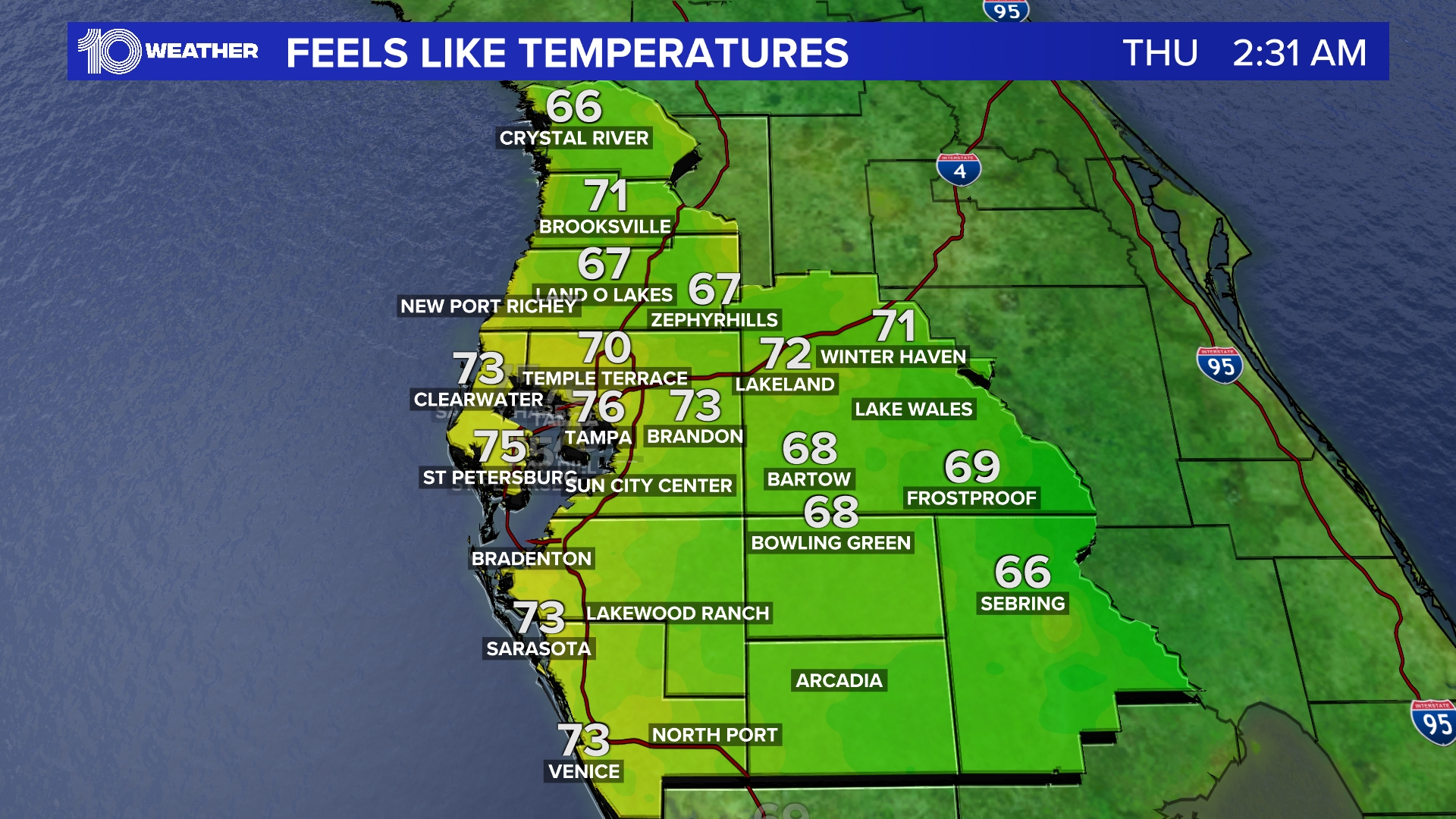 10News WTSP
10News WTSP
Some areas in Citrus County could be seeing frost this morning as wake-up temperatures are starting off in the upper 30s, 10Weather WTSP meteorologist Grant Gilmore said. Otherwise, temperatures are in the low 50s along the coast, and in the mid to late 40s inland.
Dry air is fueling the cool-down, and highs on Monday will only reach the upper 60s under mostly sunny skies and crisp, comfortable conditions. Lows will be near 50 in the immediate Tampa Bay area, and cooler to the north and inland, Gilmore said.
DOWNLOAD: Get the tbo Weather App and see where storms are headed
Halloween won't be quite as cool, with highs in the mid-70s and lows dropping to the upper 50s — possibly requiring light jackets for trick-or-treaters, Gilmore said.
Temperatures creep back into the low 70s on Wednesday and highs — along with moisture as winds shift from the west — gradually increase heading into the weekend, when we will see our first shot of rain this week, Gilmore said.