The sunny skies and warmer temperatures that took hold on Martin Luther King Day will extend into Tuesday across Tampa Bay.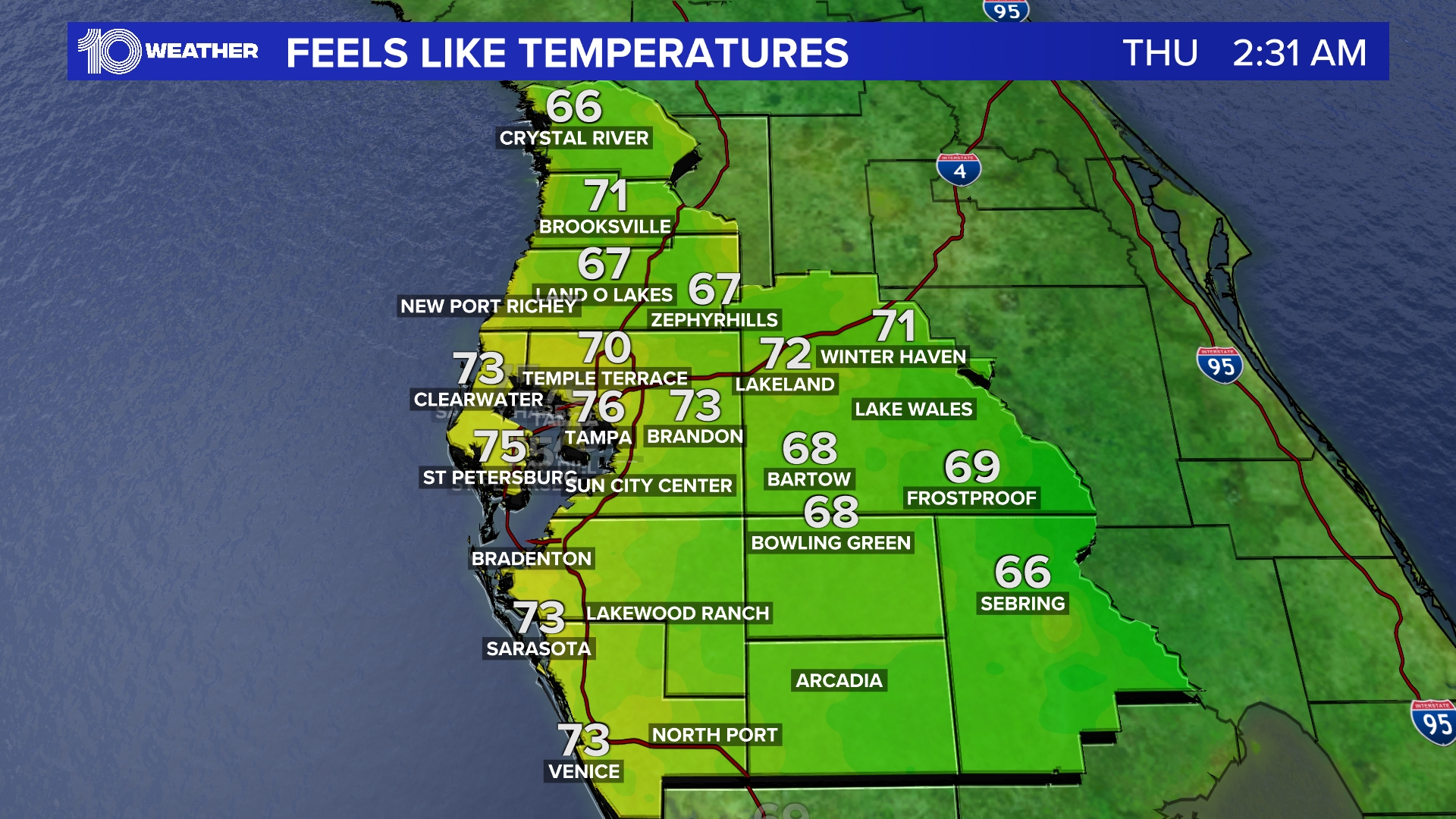 10News WTSP
10News WTSP
They will last only a day, however, as the region will see a short-lived return to frigid conditions.
Residents are waking up to chilly temperatures, with Tuesday's lows largely starting out in the mid to upper 40s, 10Weather WTSP meteorologist Grant Gilmore said.
But that will lead to another pleasant day, as highs will climb to just past 70 under partly cloudy skies.
Meanwhile, most of the rest of the East Coast is bracing for yet another arctic blast that will impact Tampa Bay's weather starting Wednesday night, Gilmore said.
Winter weather advisories are in effect from Texas to Maine as the front makes its way to the east. It could produce a couple of snowflakes in the Florida Panhandle on Wednesday, and highs will only peak into the low 60s with a chance of a sprinkle, and lows plunging at — or just above — freezing in Tampa Bay on Wednesday night into Thursday morning, Gilmore said.
The biting cold extends into Thursday, with highs only reaching the low to mid 50s under sunny skies, before a relatively quick warm-up as lows only will drop to near 40.
Highs Friday will return to the low 60s before warming back into the 70s this weekend once the front passes, Gilmore said.
MORE WEATHER
DOWNLOAD: Get the tbo Weather App and see where storms are headed
LIVE RADAR: Interactive storm track, hourly outlooks, 10-day forecasts and weather alerts
ALERTS: The latest advisories from the National Weather Service