After a relatively cloudy weekend, skies will clear across the Tampa Bay region on Monday, setting the stage for a sunny, pleasant and warm week.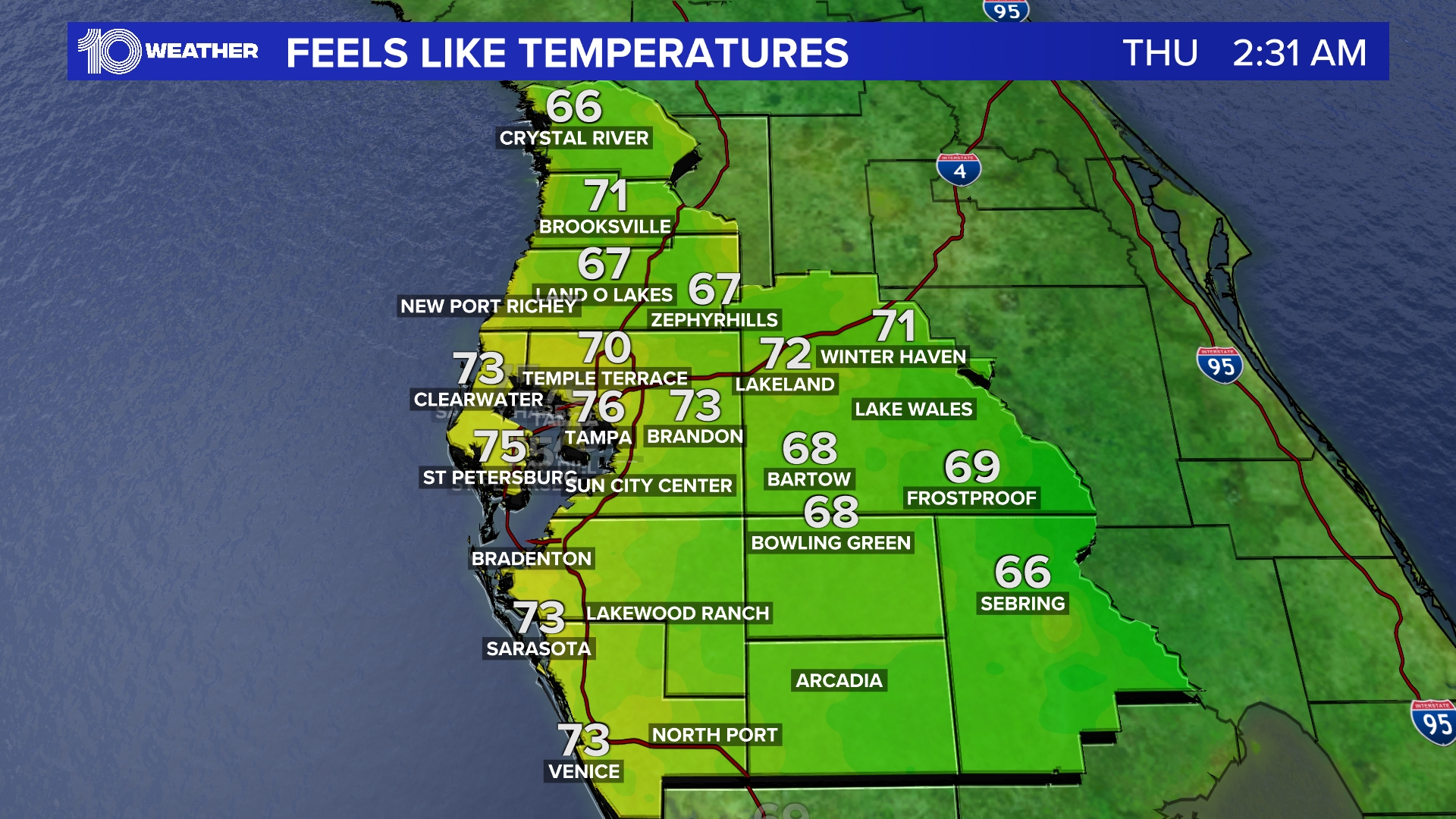 10News WTSP
10News WTSP
Residents are waking up to temperatures in the upper 60s to low 70s, and some southern counties may experience slight morning rain, 10Weather WTSP meteorologist Ric Kearbey said.
That rain should stick south of the immediate Tampa Bay area Monday morning, though some locations could experience a spotty afternoon shower, Kearbey said.
Highs will reach the low 80s under partly cloudy skies and reduced humidity, with breezy winds from the northeast.
Lows will drop to the mid 60s.
Expect more sun and comfortable conditions throughout the week, with highs approaching 80 under plenty of sunshine and lows near 60, Kearbey said.
A cold front arriving late this weekend will drop highs into the low 70s on Sunday and down into the 60s into Thanksgiving week.