The Tampa Bay area can enjoy dry and pleasant conditions on Thursday and through the weekend.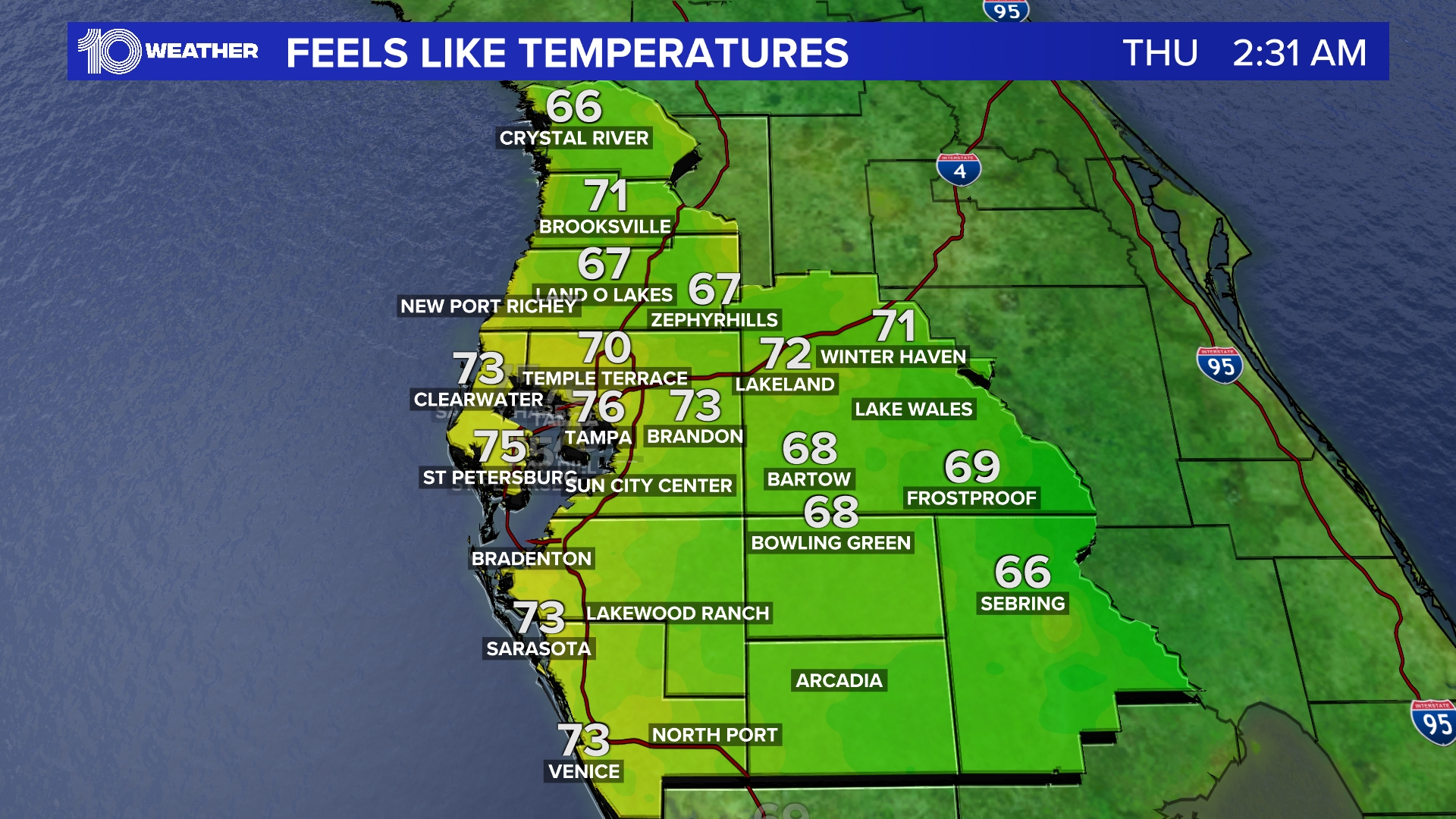 10News WTSP
10News WTSP
With humidity at more-than-manageable levels, the slightly warmer temperatures will still remain comfortable, 10Weather WTSP meteorologist Grant Gilmore said.
Residents are waking up to temperatures in the upper 50s to low 60s, and highs will reach the low 80s with only a small chance of a late-afternoon sprinkle in Polk County and areas to the east, Gilmore said.
Lows will drop to the mid to upper 60s.
This trend continues on Friday and into the weekend. A few more clouds may build on Friday and there will be a small chance of a stray sprinkle on Saturday and Sunday. Skies will be partly cloudy, and highs will remain in the low to mid 80s and low in the mid to upper 60s.