The Tampa Bay region can expect another day of pleasant conditions and warm temperatures before a cold front brings a remote chance of a sprinkle this weekend.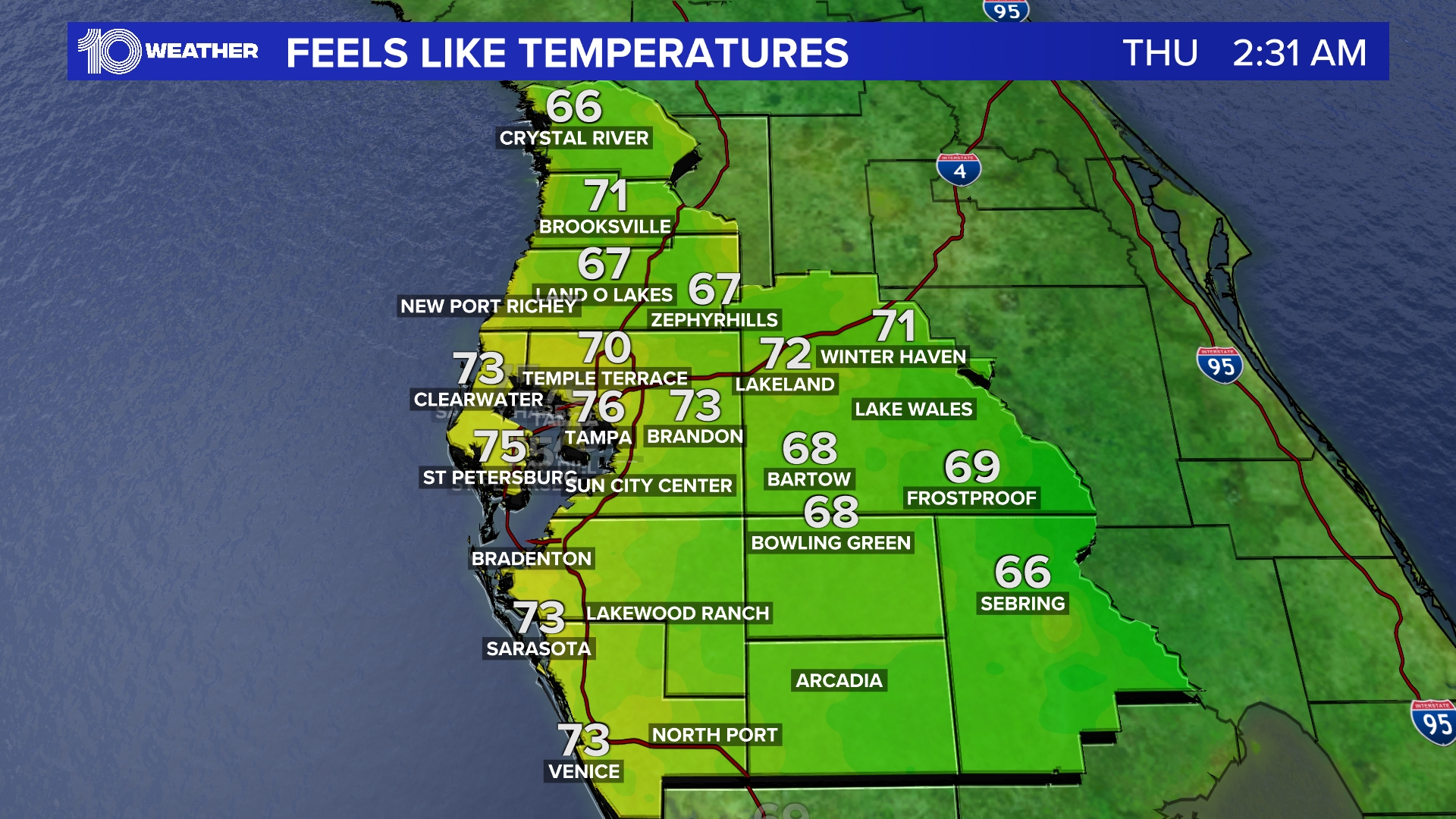 10News WTSP
10News WTSP
Some areas to the north may experience some isolated fog, otherwise residents are waking up to mostly clear skies and temperatures in the low 60s, 10Weather WTSP meteorologist Grant Gilmore said.
Highs on Wednesday will reach the low to mid 80s under mostly sunny skies once the fog burns off, Gilmore said.
The relatively dry air will remain intact for the remainder of the week, until a weak cold front arrives on Thursday night into Friday. That could produce more clouds and a small chance of an isolated sprinkle but will have a minimal impact on temperatures, which will remain near 80, Gilmore said.
The next best chance of a cool-down comes with the arrival of a second cold front early next week, Gilmore said.
MORE WEATHER
DOWNLOAD: Get the tbo Weather App and see where storms are headed
LIVE RADAR: Interactive storm track, hourly outlooks, 10-day forecasts and weather alerts
HURRICANE GUIDE: Emergency information, tracking map and storm resources