Halloween kicks off with a chilly start across Tampa Bay with wake-up temperatures largely in the 40s and 50s.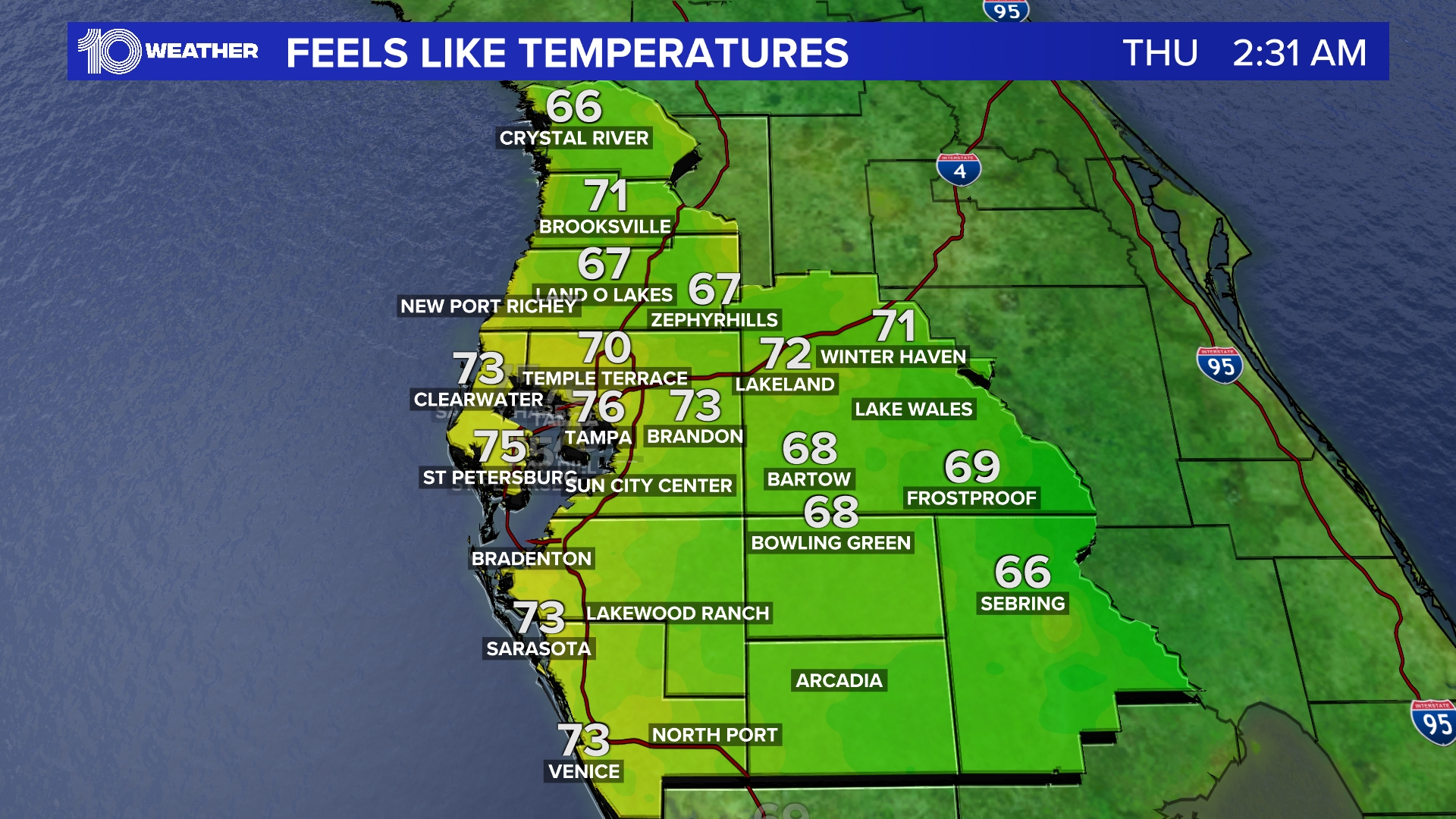 10News WTSP
10News WTSP
The chill will linger before the sun raises temperatures throughout the second half of the morning and into the afternoon, said 10Weather WTSP meteorologist Grant Gilmore.
The comfortable, dry air will stay in place as clear skies give way to abundant of sunshine throughout the day, Gilmore said.
That sun will contribute to temperatures creeping up into the mid 70s by the afternoon. But those highs are still a bit cooler for this time of year, Gilmore said, as Halloween's normal highs for the area usually are in the low 80s.
DOWNLOAD: Get the tbo Weather App and see where storms are headed
Trick-or-treaters will see the sun drop around 6:45 p.m. as temperatures cool to around 70 before decreasing to the mid to upper 60s around 9 p.m., Gilmore said. Overnight lows will be in the higher 50s.
Sunshine hangs on through the rest of the week as temperatures gradually warm back up, with highs expected to be about 80 on Wednesday and then the low to mid 80s by Thursday.
Contact Samantha Putterman at sputterman@tampabay.com. Follow her on Twitter @samputterman.